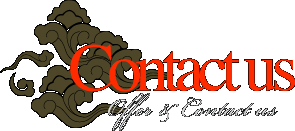 Every kind of message is welcome. Please feel free to contact us ! In the case of special inquiries by mail, please note that the answer will be handled by the office.
Topics marked by an * must be filled in.
E-mail contact information
Please use the form below. Enter your information and message then press send.