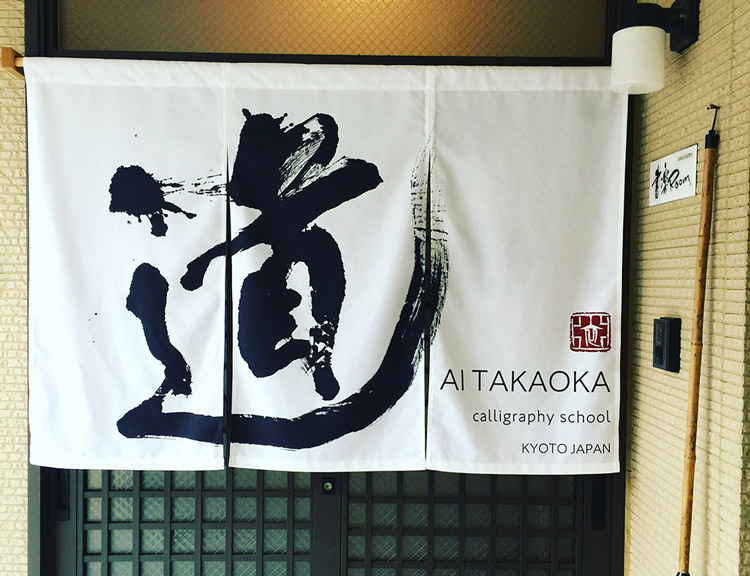 online practice sessions
Ai Takaoka's Calligraphy School, "Shoraku Room", has started holding online practice sessions.
To the people who stopped practicing for reasons such as:
"I moved far away for a job transfer, and now I can't go to practice like I did before!"
"It's difficult for me to commute to the calligraphy school!"
"Ah, I'm overseas, so I can't really commute to the calligraphy school in Japan."
The truth is, I have been holding online practice sessions for a while, but I did not properly communicate this to everyone, so I am making an official announcement.
With online practice sessions, you can connect from anywhere in the world and practice!
In countries and regions where social distancing orders are currently in place, how people spend their time at home is being re-examined.
This is something that I personally have always done, but how about using this opportunity and challenging yourself to self-reflect, calm your spirit, and improve your skills?
I am writing to you from my school in Kyoto.
Right now, we are in a situation where we cannot go to places we want to go.
Even if it is only a greeting, I would be extremely happy if you connect with me in Kyoto.
In addition, once things return to normal, I would love for you to come visit Kyoto.
Online practice sessions are held using zoom. Please install the application.
For people residing outside of Japan, payment of monthly dues will be received by credit card settlement. (This is currently being prepared.)
I hope that we can calm our spirits together.
Information about Ai Takaoka's Calligraphy School, "Shoraku Room"
http://takaoka-ai.com/school_en/
Contact